Corporate work
We provide bespoke and comprehensive coverage of activities and events.

We create images for a broad range of companies, media groups, institutions and other agencies.

In 2002 we developed our ARGSAZKI PRESS service. We were pioneers in professional digital photography as well as delivering images from live and active events.

With greater accessibility via the internet we were able to distribute images of breaking news stories live from their locations.

We then developed news videos specifically for the internet.
Media and current affairs
We deliver daily imagery coverage on a broad spectrum of events.

This ensures we respond to the current affairs' photographic needs, for the Basque and international media.
Constantly looking to the future
From the outset we endeavour to fully meet the needs of our customers. We are constantly evolving, improving our service and offering competitive rates.

We also started corporate work with photographic projects, video recordings as well as the production, recording and editing of features and promotional videos. Today we offer live services via streaming.

We currently study new formats and audiovisual communication. We constantly create prototypes of new formats. We work with 360º panoramas, Virtual Tours, Time lapse, aerial photography or large scale photography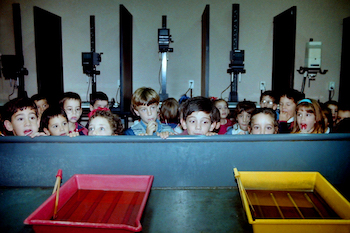 Stock images
Our archive is the largest contemporary bank of Basque images. In the past fifteen years we have successfully delivered over ten thousand projects annually, covering social, cultural, political, economical and sports themes in the Basque country.
Our Team / Photographers
FOKU is made up of a group of professionals with a vast experience in photography and audiovisual production. Our team and our partners and collaborators Have a huge experience in the sector and make up a diverse group capable of responding to different needs with a quick and appropriate turn around for each need.